Established in 1991, Partnership Resources Group is a consulting firm providing fundraising services to organizations throughout Northern California. PRG has, for more than 30 years, built our clients' fundraising capabilities, assessed feasibility, developed effective strategy, trained leaders and led large-scale campaigns for a broad range of sectors, from healthcare to education, from affordable housing to the arts.
We've created and managed fundraising campaigns ranging from $200,000 to $120,000,000 and provide a comprehensive array of services.
The Right Solution for You based on 30+ Years of Experience.
We are a group of professionals who like nothing better than rolling up our sleeves and becoming part of your team. We have been Executive Directors, Board Members and Senior Development Officers. That experience enables us to ask the right questions so, together, we develop an effective fundraising strategy tailored to your needs.
FUNDRAISING SUCCESS IS THE PRODUCT OF TWO IMPORTANT INGREDIENTS — A SOUND STRATEGY ENACTED BY EXCELLENT LEADERS.
We dedicate our efforts to these core principles. We look at the big picture first, focusing on organizational readiness, strategic alignment and leadership development, all pre-cursors to successful fundraising. The result? More money and a transformation within your organization to better the lives of those you serve.
We've Been in Your Shoes.
Our group draws upon experience gained through serving in senior leadership roles to create customized solutions for each client's unique needs.
Senior Managing Associate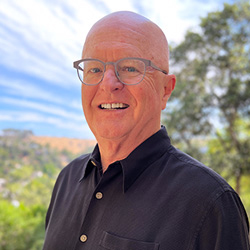 Our collaborative partners from a broad network of experienced professionals in alliance with PRG, bring special expertise in the fields of architecture, finance, grants development, leadership recruitment and communications.
"The benefit and most effective outcome that comes with partnering with the professional expertise at PRG is that they challenge, inspire and energize you to be intentionally strategic in your approach, design and execution of your work. They recognize that resources are limited; human/financial/donor, and challenge you to be compelling, concise and direct. They really immerse themselves in the purpose of the organization within a short amount of time and help the leadership team create compelling content that resonates across a variety of current and potential stakeholders."
—Luana, CEO, Becoming Independent
START YOUR PATHWAY TO FUNDRAISING SUCCESS
Whether you need targeted guidance or a comprehensive solution, our experts in fundraising, executive search, communications, and strategic information services can help you get there.